Hey guys, so I recently saw the video of Ron from Jersey Shore and his pregnant girlfriend. I guess it kind of inspired this rant.
So as you guys know Ron was in this relationship with Sammy and it was the most toxic relationship I've ever seen. All they ever did was fight and most of the time people blamed Sammy for being "problematic." Well, I never really liked Ron because I don't think that any girl should ever be in a relationship with a guy who treats her like crap.
They were on and off for years and Sammy finally moved on. Now, he's in a relationship with this girl who is carrying his child. A video surfaced of her recording him while they were arguing. His behavior was so disgusting and I'm pretty sure that if she wasn't recording him he would have done much worse.
I was going scrolling through the comments and most of the people were somehow placing the blame on the girl. "She was cheating on him." That was a video of her ex that she still kept on her phone. I'm not saying she should've sent that to him, but he shouldn't have acted that way. He cheated on her on national TV and so far all he ever talks about is Sam this and Sam that and how much he's in love with her. He also stated that he has no feelings towards her and is only with her because of the baby, he basically humiliated her on national tv. "She shoved him first." Yeah, because he kept coming at her. She was telling him to back off and get away from her and he still kept getting in her face. I'm pretty sure that's harassment.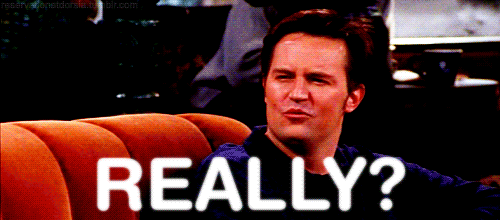 The point of this post is that I'm tired of people placing the blame on women. We are always the one to blame for men's actions. It is never really on the men. People will always find a way to make it the girl's fault. I always hear the excuses people have about girls who've been raped or were almost raped. Or the same could be said about girls who are physically, mentally, or/and emotionally abused by their significant others.
Top excuses they use:
She shouldn't have drunk too much
Her clothes were too short
She probably wanted it
Why was she alone
Why was she out so late
 HER SEXUAL RELATIONSHIPS
She seduced him
He's an upstanding citizen and she's probably ashamed of it so she cried rape
Why did she stay?
She should've known better
I was almost raped when I was 16 turning 17. I was at a family party once and this guy at the party came into the room I was sleeping in and tried to rape me. I was sleeping at the time and I'm so lucky that I woke up and was able to fight him off because I'm a heavy sleeper and it takes a while for me to wake up. One of the uncles came in and dragged him off of me and took him outside. He managed to convince the uncle that I've been seducing him and trying to flirt with him for weeks and he finally gave in. Mind you I was 16 and he was around 23 and this is a FAMILY PARTY. I was crying so hard and I was in shocked and I kept trying to convince the uncle that I wasn't lying. They managed to convince me to keep quiet about it and that it was my word against theirs. I just tried to forget about it and move on after that because I felt like there was nothing I could, especially since one of my uncles didn't even believe. I recently told one of my best friends about it TODAY for the first time ever. I kept quiet about it all this time because I just wanted to forget.
Anyways, I just feel like people need to stop placing the blame on the women. IT IS NOT OUR FAULT. I get so scared to walk alone in the night time or when I'm walking by a group of guys. That is not okay. Women shouldn't have to go through life fearing that we can get raped, abused, kidnapped, or murdered. I'm sorry this rant is super long, I was on a roll.
Bye for now.